Post by Infinity Blade on May 18, 2020 20:03:18 GMT 5
Poposaurus spp.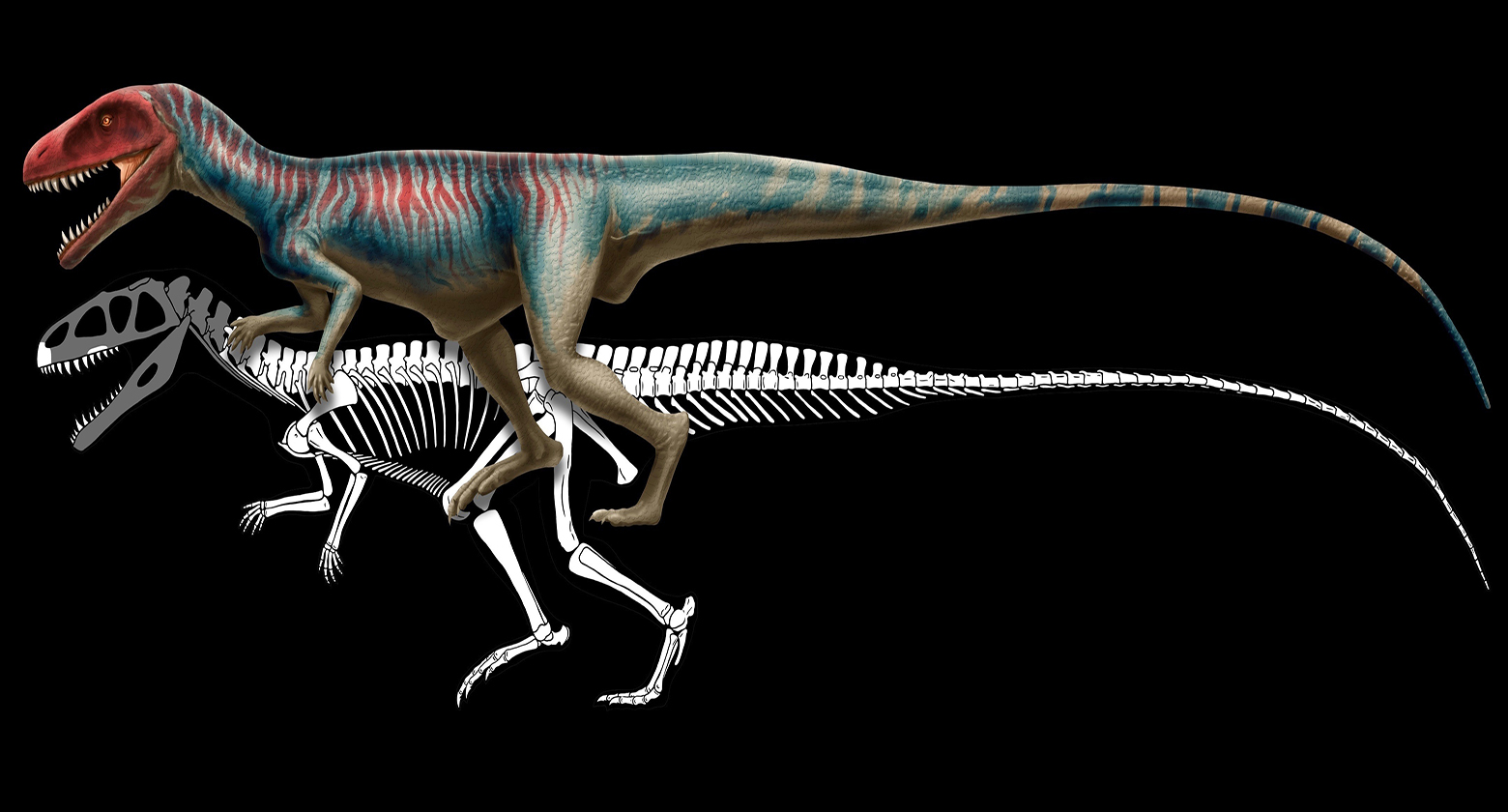 Reconstruction of
Poposaurus gracilis
. © @
Charlie Layton/Emma Schachner
Temporal range:
Late Triassic; Norian age (~223.036-219.317 Ma[1])
Scientific classification:
Life
Domain:
Eukaryota
(unranked):
Unikonta
(unranked):
Opisthokonta
(unranked):
Holozoa
(unranked):
Filozoa
Kingdom:
Animalia
Subkingdom:
Eumetazoa
(unranked):
Bilateria
Clade:
Nephrozoa
Superphylum:
Deuterostomia
Phylum:
Chordata
Clade:
Olfactores
Clade:
Craniata
Subphylum:
Vertebrata
Infraphylum:
Gnathostomata
Clade:
Eugnathostomata
Clade:
Teleostomi
Superclass:
Tetrapoda
Clade:
Reptiliomorpha
Clade:
Amniota
Clade:
Reptilia
Clade:
Eureptilia
Clade:
Romeriida
Clade:
Diapsida
Clade:
Neodiapsida
Clade:
Archelosauria
Clade:
Archosauromorpha
Clade:
Archosauriformes
Clade:
Crurotarsi
Clade:
Archosauria
Clade:
Pseudosuchia
Clade:
Suchia
Clade:
Paracrocodylomorpha
Clade: †
Poposauroidea
Family: †
Poposauridae
Genus: †
Poposaurus
Species: †
P. gracilis
, †
P. langstoniPoposaurus
is a genus of predatory pseudosuchian of the extinct
Poposauroidea
that lived in the states of Arizona, Texas, Utah, and Wyoming[2] during the Late Triassic ~223 to ~219 million years ago.[1]
Description:
One specimen of
P. gracilis
, YPM 57100, has been estimated to weigh 60-75 kg. The holotype, FMNH UR 357, was estimated to weigh 90-100 kg.[3] It probably never exceeded 4 meters in body length.
Poposaurus
was relatively lightly constructed.[4]
Poposaurus
was bipedal, with the forelimbs being much shorter than the hindlimbs; the forelimb-hindlimb ratio was 47%, reduced compared to other pseudosuchians, but comparable to that of bipedal dinosaurs and the bipedal
Effigia
.[3] The humerus was overall comparable in proportions to that of the rauisuchid
Postosuchus
. The ulna was equal in length to the humerus with the radius being sub equal in length to either of these. Unlike some other early predatory pseudosuchians (e.g.
Postosuchus
), the unguals on the manus were ventrally flattened into being hoof-like.[3]
Postcranial skeleton of
P. gracilis
specimen YPM VP.057100 (YPM 57100). Note the much longer hindlimbs compared to the forelimbs. Fig. 1 of Farlow
et al.
(2014).
There seems to have been some contention over whether
Poposaurus
was plantigrade or digitigrade. Currently, evidence seems to point towards digitigrady in this genus.[3][5] Interestingly, the feet seem to be more comparable in morphology to those of bipedal dinosaurs than those of other archosaur groups, but they exhibit a mosaic of features from different bipedal dinosaur groups as opposed to converging towards any one particular group.[5] The unguals on the feet were, like the ones on the manus, ventrally flattened and hoof-like.[3][5] With a digitigrade stance, hoof-like claws on the feet, and a body mass well within the optimal range for cursorial animals (particularly mammals),
Poposaurus
seems to have been a cursorial, fast-running creature.[3] As a swift-running biped,
Poposaurus
seems to have been convergent with early dinosaurs. However, unlike dinosaurs, which had a "buttress erect" hip morphology (the acetabulum projects laterally and the femoral head is angled laterally to fit inside it),
Poposaurus
, like its ilk, possessed a vertical ilium with a ventrally-projecting acetabulum, with the femoral head facing upwards to fit inside it. This hip morphology is called "pillar erect". Although it is not immediately known what effects this would have on locomotor ability (further testing seems to be underway; at the time of writing,
Poposaurus
appears to be a subject of testing the "locomotor superiority" hypothesis for early dinosaurs[6]), it is known that this type of hip articulation would limit femoral range of motion.[7]
Comparison of the different hip articulations in a bipedal dinosaur (
T. rex
) and
P. gracilis
. Fig. 17 of Schachner
et al.
(2011).
In spite of hoof-like claws,
Poposaurus
had teeth typical of a carnivorous archosaur; they were highly mediolaterally compressed, slightly recurved posteriorly, and serrated to the tip on both the anterior and posterior margins.[1]
Poposaurus
seems to show evidence of cuirassal breathing, where the gastralia and associated musculature help aid in breathing.[7]
References:
[1] Parker, W.G.; Nesbitt, S.J. (2013).
Cranial remains of Poposaurus gracilis (Pseudosuchia: Poposauroidea) from the Upper Triassic, the distribution of the taxon, and its implications for poposauroid evolution
. Geological Society, London, Special Publications v.379, first published January 29, 2013; doi 10.1144/SP379.3
[2]
fossilworks.org/bridge.pl?a=taxonInfo&taxon_no=38263
[3] Schachner, E. R., Irmis, R. B., Huttenlocker, A. K., Sanders, K., Cieri, R. L., & Nesbitt, S. J. (2020).
Osteology of the Late Triassic Bipedal Archosaur Poposaurus gracilis (Archosauria: Pseudosuchia) from Western North America
. The Anatomical Record, 303(4), 874-917.
[4] Long, R. A., & Murry, P. A. (1995).
Late Triassic (Carnian and Norian) Tetrapods from the Southwestern United States: Bulletin 4 (Vol. 4)
. New Mexico Museum of Natural History and Science.
[5] Farlow, J. O., Schachner, E. R., Sarrazin, J. C., Klein, H., & Currie, P. J. (2014).
Pedal proportions of Poposaurus gracilis: convergence and divergence in the feet of archosaurs
. The Anatomical Record, 297(6), 1022-1046.
[6]
dawndinos.com/poposaurus-gracilis/
[7] Schachner, E. R., Manning, P. L., & Dodson, P. (2011).
Pelvic and hindlimb myology of the basal archosaur Poposaurus gracilis (Archosauria: Poposauroidea)
. Journal of Morphology, 272(12), 1464-1491.