Post by sam1 on Oct 27, 2019 23:05:17 GMT 5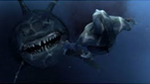 Congrats, this may be your first argument won against me.
As for the second point, surviving for weeks obviously isn't evidence of health.
For a 5-6m shark to bite that deep would need taking at least some time..it just would, you can't deny that.
So the whale must've been unable to react properly(a simple 1-second roll that would shake off a shark).
So if you want to be realistic, assume the whale in question was severely injured prior to attack, and unable to move properly.
This is not about winning arguments, this is about developing an accurate understanding of the subject matter, but thanks for the complement.
The killing apparatus (jaw structure + dentition) will make significant difference.
Tiger shark's killing apparatus for reference: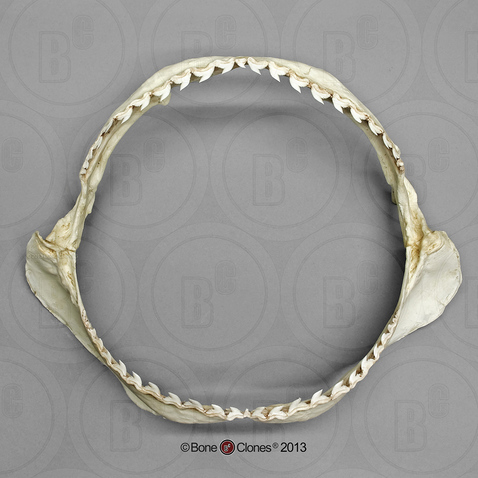 With
that
, it took a Tiger shark about two weeks to kill a (sick/injured) blue whale?
Here is the video:
www.youtube.com/watch?v=Ds_p3eWU6NA
1) This case of trophic interaction is not independently verified.
2) The blue whale could barely move.
3) Look at the caudal section of the whale which the Tiger shark was trying to cut through; way too small for a supposedly 60 foot long Blue whale. This was a blue whale
neonate
at most
.
Megalodon's killing apparatus for reference:
"Massive saw blade teeth and roots for damaging pachyostotic thickened mammal bones."
- Diedrich (2013)
1) Remains of a gigantic baleen whale which suffered a predatory attack from a juvenile Megalodon (5-6 m TL range), suggest that this was a "one-time event." The whale most likely escaped.
2) The juvenile Megalodon aimed for the chest cavity of the baleen whale and attempted to deliver a
disabling
bite there (one of the Megalodon's inferred attacking strategies). The shark most likely left a gaping wound which became infected and the victim died about six weeks later. Nothing more is clear to anybody, and neither there is a need to "invent details."
A lone modern shark does not take its chances with a gigantic baleen whale just like that.
theropod
FYI
EDIT
Sharks have taken a nosedive in the matters of 'big-game hunting' since the Pliocene - why this is the case, is not clearly understood but a matter worth investigating. However, sharks have been around for over 400 million years, and they deserve our respect and love. Sharks have significant role in shaping and maintaining marine ecosystems and have been through exceedingly difficult times throughout prehistory, and I believe that these creatures have the potential to
outlast
humans on Earth.
Nevertheless, WE can all learn to admire the sheer complexity of 'animals' that once existed, having accomplishments that continue to baffle us as they are unmasked. Modern animals are also fascinating and have surprised us
all
from time-to-time.
So..you want us to believe that a juvenile megalodon is by MANY ORDERS OF MAGNITUDE more capable biter than a tiger shark?
Let me try to simplify and clarify this as much as possible again .. how long you think that initial bite from that juvenile meg lasted? Around a second, less or more?